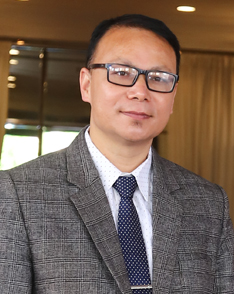 Dear Students,
Welcome to Bachelors of Science in Computer Science & Information Technology, BSc CSIT, at Trinity!
Evidently, high levels of knowledge and co-related skills are what young professionals need in order to cope with rapid & huge changes globally in digital technology in this excessively competitive age. There is no doubt that BSc CSIT students, who are empowered as they study to be launched into great careers, get fully prepared to enter core fields of computer & information technology alongside any related field of research.
We, at Trinity College, prepare our young scholars about all recent trends of technology through this regular course with its extra professional inputs, seminar preparation, paper reviews, and commissioning both minor & major projects. Our regular program is enriched through guest lectures by experts and other professional or business interaction helping our graduates to be updated about key advancements in IT. They are groomed to take on the challenges of this exciting & promising career scope.
Moreover, the facilities and academic environment at Trinity are the right mix for top scholastic accomplishment. We have a well-equipped laboratory with the latest configuration of computers and a state of-the-art hardware lab focusing on digital logic and microprocessors. Also, there are a sufficient number of books in our library to encourage, and nurture, deeper learning.
For all these reasons, BSc CSIT, that too at Trinity, is an excellent choice for budding professionals like you. Welcome again!
Sincerely
Satya Bahadur Maharjan
Program Coordinator – BSc CSIT